The 2022 Pool Season
The Covid-19 pandemic, an unprecedented global emergency, necessitated drastic changes to pool operations the last two summers. In reopening the pool this summer, we will continue to follow all San Mateo County Health guidelines.
This summer we are gradually getting back to normal. As we open up to the public, we have hired a staff of lifeguards for the 2022 pool season and have returned to some of the policies of summer 2019. Follow the rules and obey the lifeguards!
Violations of the Pool Rules or Covid Protocols will result in the revoking of a Pool Pass and the suspension of pool access. Respect & Responsibility please. Read all documents below carefully! Be safe!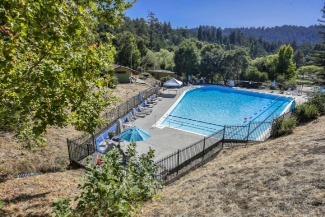 Not so new Pool News